Product Description
Brushed aluminum series
Brushed aluminum series is one of the juben products, whether it is long drawing aluminum oxide, short silk smooth and delicate, and then assigned to a variety of colors with the appearance of modern metal appearance, very fit a variety of decorative products demand. And juben in order to avoid punching brushed alumina, or snow brushed alumina, surface treatment process is very perfect. Animeite brushed aluminum series of wire drawing surface as the same as the hair and other processing by the metal debris, waste edges and other materials caused by surface damage, I Division to provide a 1-2μm intermediate transition oxide film drawing Aluminum Coil, can reduce Material in the final decorative effect of the front surface damage, greatly reducing the processing process due to metal debris, waste edge caused by the processing damage rate, the overall yield can be increased to 85-90%. An Mo Lai aluminum series of widely used, can cover home appliances, 3C, decoration, construction and other fields of application
Science and technology to change our lives, so that our quality of life is constantly improving, so that people for the aesthetic standards have a higher level of requirements, drawing aluminum is the product of modern technology, it makes our lives more diversified to meet the Consumers for the quality of life requirements.
      Brushed aluminum as a high-grade materials in our daily life can be seen everywhere, whether it is commercial use or home decoration, are people to bring cost-effective products. In the application of electronic products such as shells, household appliances such as the panel has a certain degree of beauty requirements of the product, the choice of materials is a harsh requirement, the surface hardness of brushed aluminum to sapphire level, very scratch-resistant, able to Protect the product to extend product life; brushed aluminum corrosion resistance is also very good, durable, the surface of a layer of oxide film can be isolated from the air, to avoid oxidation with the air and corrosion of the surface, and can retain the surface of the metal sheet Concept, even if the use of a longer period of time is still beautiful as new; brushed Aluminum Plate weight is only one of the three heavy, very light, made of electronic products shell can reduce the product weight, consumers carry light; Easy to clean, anti-fingerprint ability, the product surface is very easy to take care, without too much maintenance, usually just wipe with a rag; brushed aluminum is a major highlight of it is environmentally friendly materials, 100% recyclable, Are assured to use.
      It is because of the excellent performance of brushed aluminum so that it is popular in all walks of life, so that more diversified life, it is a new furniture decoration materials, electronic consumer goods is the classic material, is reflected in the high-end decorative lighting decorative materials, It is applied to the construction of the curtain wall of the trump card material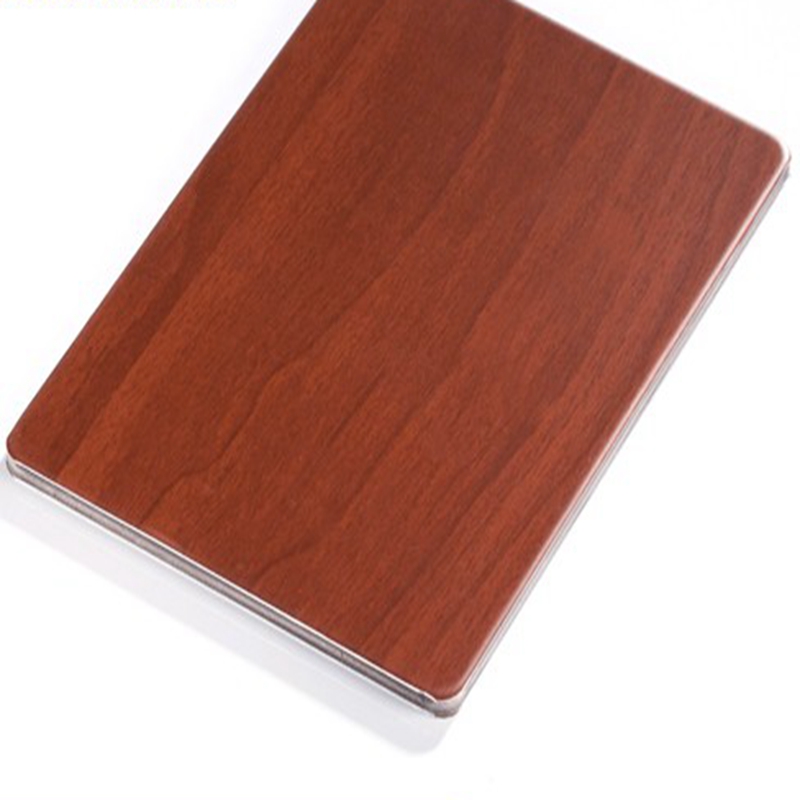 Suitable for drawing aluminum
1, pure aluminum:
Pure aluminum plate commonly used code 1060,1065,1070. In all aluminum series of pure aluminum series is the largest amount of aluminum in a series. Purity can reach more than 99.00%. Because it does not contain other technical elements, so the production process is relatively simple, the price is relatively cheap, is the most commonly used in conventional industry a series. Most of the current market circulation for the 1060 and 1070 series
2, alloy aluminum:
2 × × × series of aluminum alloy: on behalf of 2A16 (LY16), 2A06 (LY6). 2 × × × series of aluminum is characterized by a higher hardness, which is the highest content of copper, about 3-5%. 2 × × × series of aluminum is an aviation aluminum, in the conventional industry is not commonly used
3 × × × series of aluminum alloy: on behalf of 3003 aluminum, 3004 aluminum, 3A21 aluminum-based. 3 × × × series of aluminum is composed of manganese as the main component, the content between 1.0-1.5%. Is a better series of anti-rust function. Conventional applications in air conditioning, refrigerators, car and other humid environment, the price is higher than 1 × × × series, is a more commonly used alloy series. 4 × × × series of aluminum alloy: on behalf of 4A01. Belonging to the higher silicon content of the series. Usually silicon content between 4.5-6.0%. Is a building materials, mechanical parts, forging materials, welding materials; low melting point, good corrosion resistance
5 × × × series of aluminum alloy: on behalf of 5052
Aluminum, 5074 aluminum, 5083 aluminum, 5A05 aluminum series. 5 × × × series of aluminum is a more commonly used series of aluminum alloy, the main element of magnesium, magnesium content between 3-5%. It can be called aluminum-magnesium alloy. The main features of low density, high tensile strength, high elongation. In the same area under the weight of aluminum-magnesium alloy is lower than other series. Therefore, commonly used in aviation, such as aircraft tank. In the conventional industry is also more widely used. Processing technology for continuous casting and rolling, are hot-rolled aluminum series can do deep processing of oxidation. In china 5 × × × series of aluminum is one of the more mature series of aluminum. 5 × × × series of aluminum alloy for the wire drawing effect is very good
6 × × × series of aluminum alloy: on behalf of 6061
Aluminum plate, 6063 aluminum plate. Mainly contains two elements of magnesium and silicon, so the concentration of the 4 × × × series and 5 × × × series of advantages, 6061 is a cold treatment of aluminum forging products, suitable for corrosion resistance, high oxidation requirements of the application. Can be useful, excellent interface characteristics, easy coating, good processing. Can be used for low-voltage weapons and aircraft joints
7 × × × series of aluminum alloy: on behalf of 7075. Mainly contains zinc. Also belong to the aviation series, is aluminum magnesium zinc copper alloy, heat treatment alloy, are super-hard aluminum alloy, a good wear resistance .7075 aluminum plate is the elimination of stress, after processing will not be deformed, warping. 7075 aluminum plate all by ultrasonic detection, can guarantee no trachoma, impurities .7075 aluminum plate thermal conductivity is high, can shorten the molding time, improve work efficiency. The main feature is the hardness of 7075 is a high hardness, high strength aluminum alloy, commonly used in the manufacture of aircraft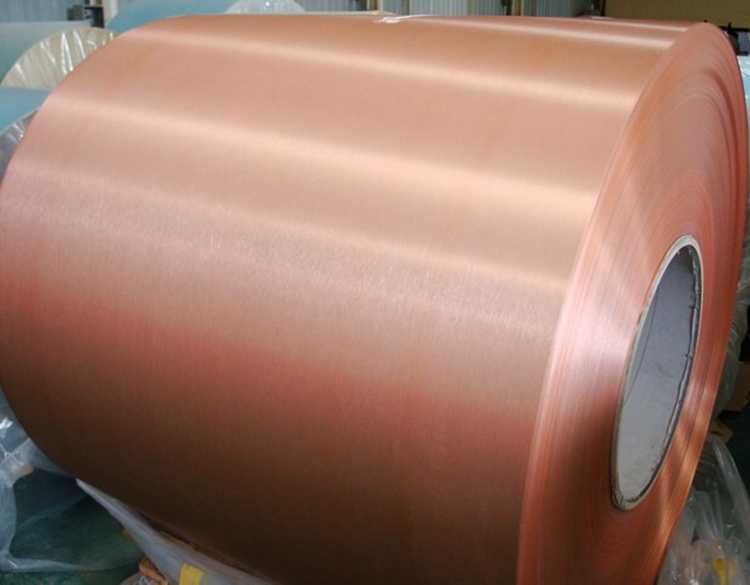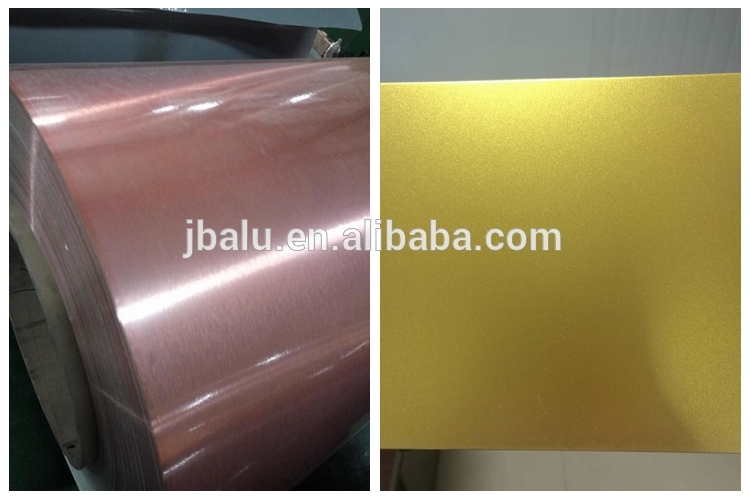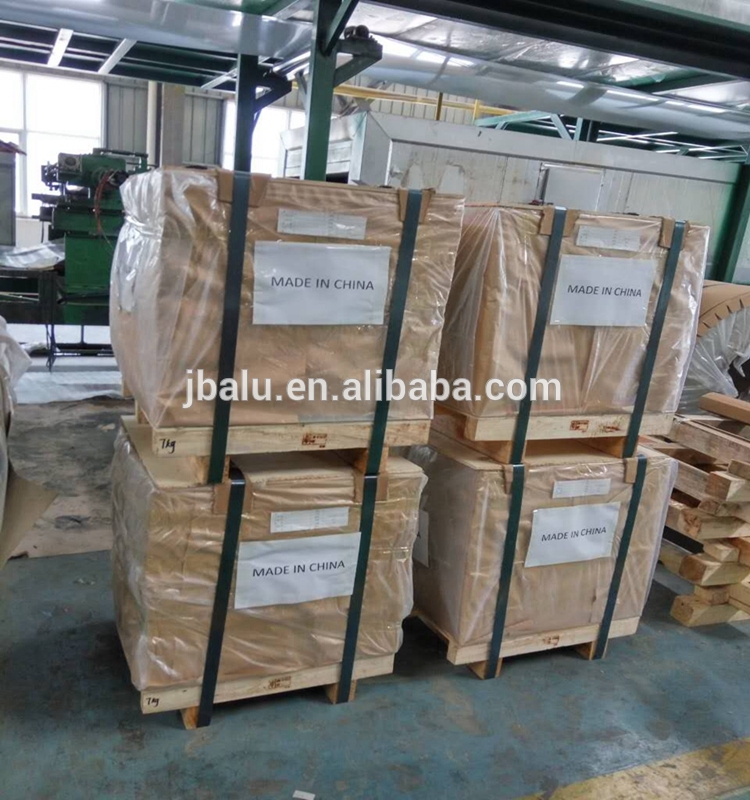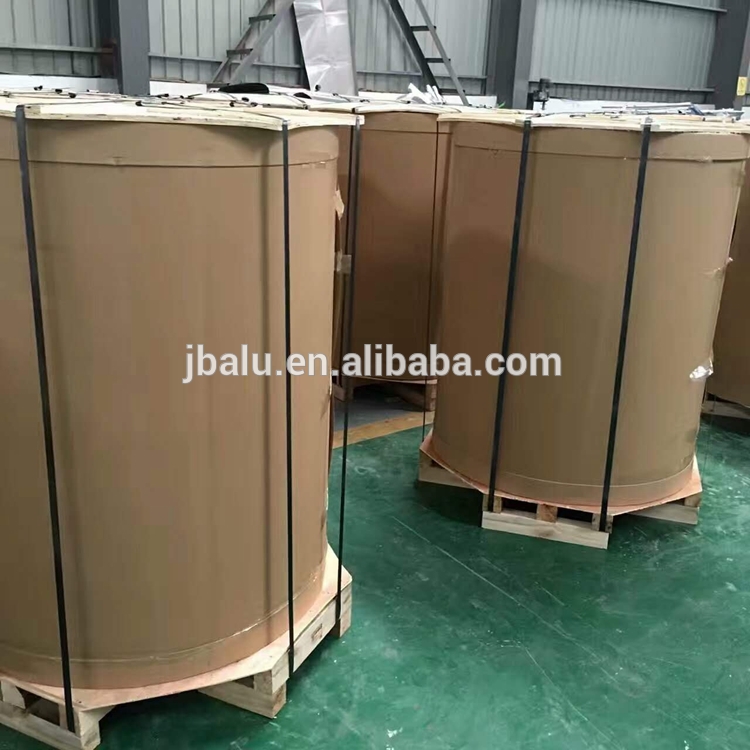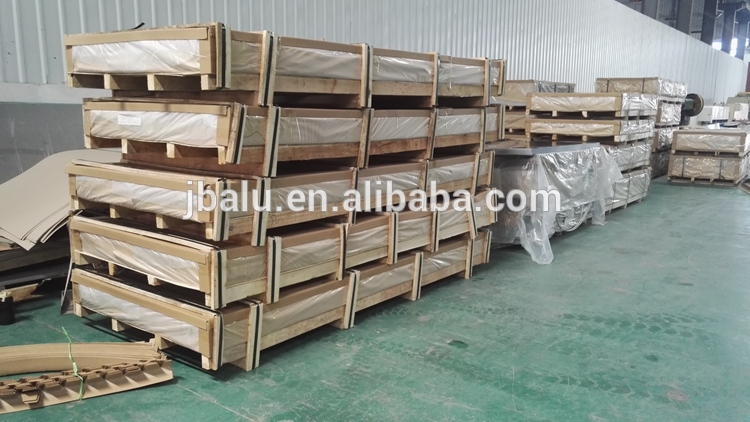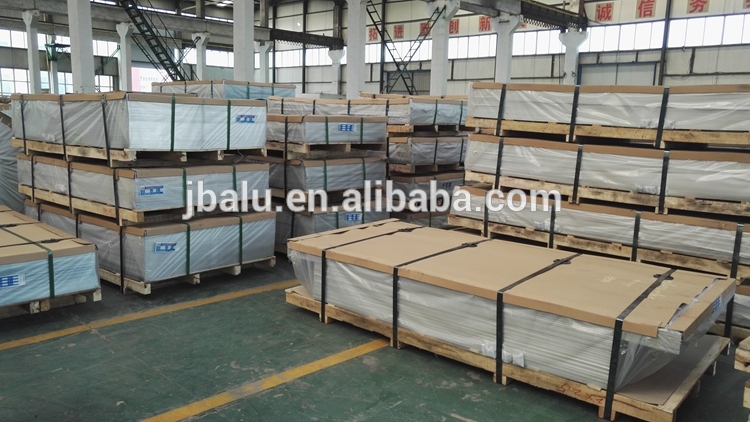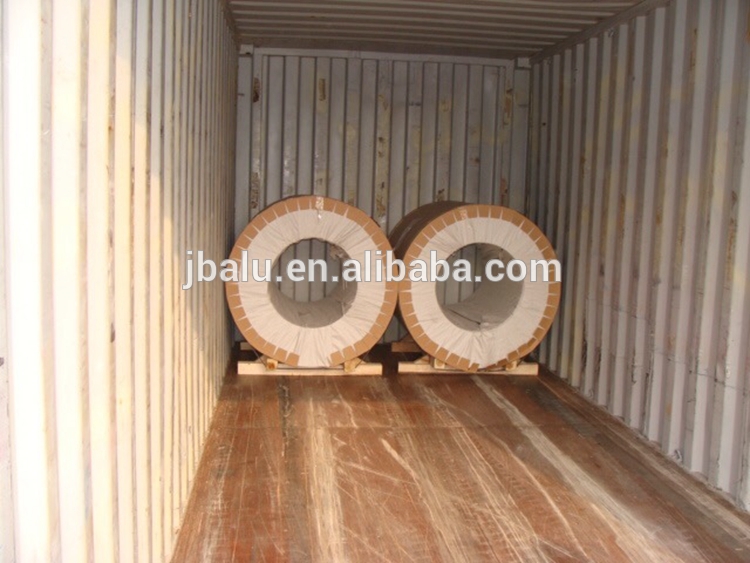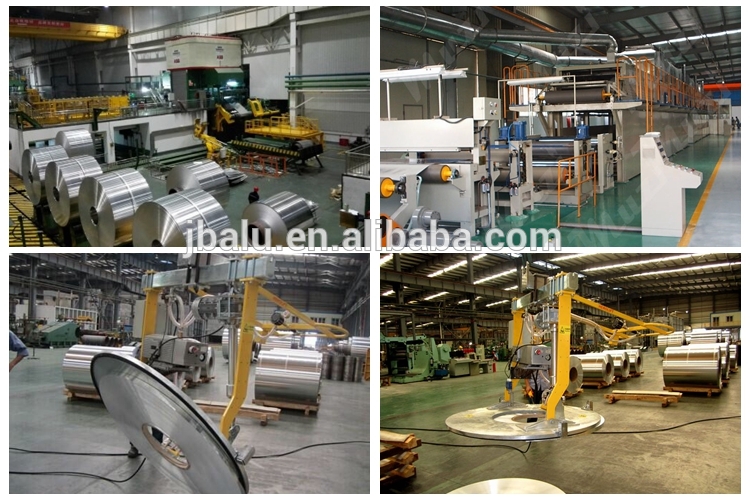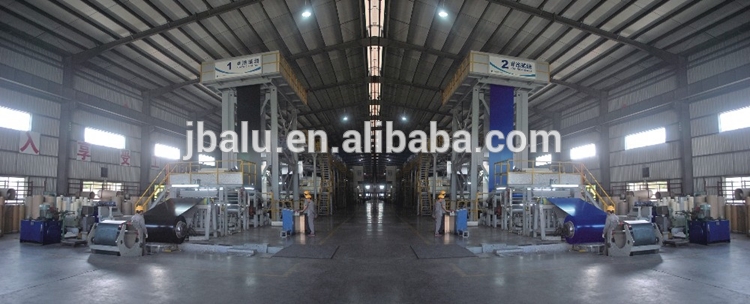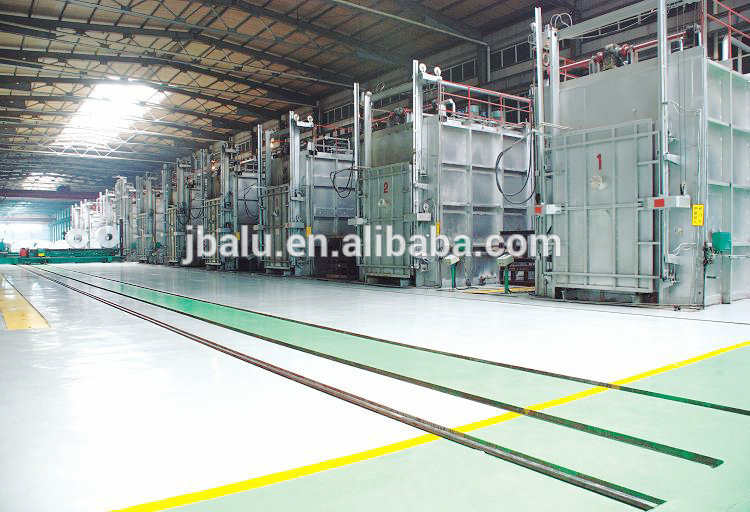 With 20 advanced production lines, 30 series of tests
 
Equipment, the annual export volume of about 8 million US dollars. The main machinery includes: continue casting
 
Line, cold rolling mill, Aluminum Foil mill, tension, leveling, cutting line, cutting line and 1 + 4 tons
 
-em hot rolling mill, with an annual capacity of 300,000 tons.
Our products are exported to overseas, Iran, South Korea, Brazil, Peru, Malaysia, Nigeria, Ecuador, Switzerland, Sweden, Thailand, the United Arab Emirates, India, the United States, the United States, the United States, Pakistan, etc., trustworthy
Companies can be customized according to the special requirements of the production of other aluminum, with, foil. Its state, mechanical properties, size can be in accordance with national standard, American Standard, European standard and other international standards or user requirements for production. Will rely on a strong strength, give full play to advantages, adhere to the customer first, to provide customers with cost-effective products; advocating integrity-based, and non-ferrous metal processing enterprises, trade enterprises to establish strategic partners. And constantly open up the business market, and strive to build a high reputation, high credibility of the brand.
Companies follow the "innovative, pragmatic, integrity," the corporate philosophy, the constant pursuit of perfection of the entrepreneurial spirit, uphold the trustworthy re-justice and win-win business principles and new and old customers create brilliant future
1) High quality product with reasonable price and customized after-sale service which won you
honored high praise and long-term cooperation.
2) Customized design is available,SGS are welcomed.
3) Every process will be checked by responsible QC.
4) Prompt delivery of the goods to our customer all over the world with precision.
Terms of payment:On the day when the contract is signed, 30% of the total contract value shall be paid
as the down payment. 70% balance payment fax the BL copy.

Product Lead Time: Around 15 working days after order and depoist comfirmed. Lead time will be different
according different quantity.

Scope of service: Our company will provide the permanent after-sale service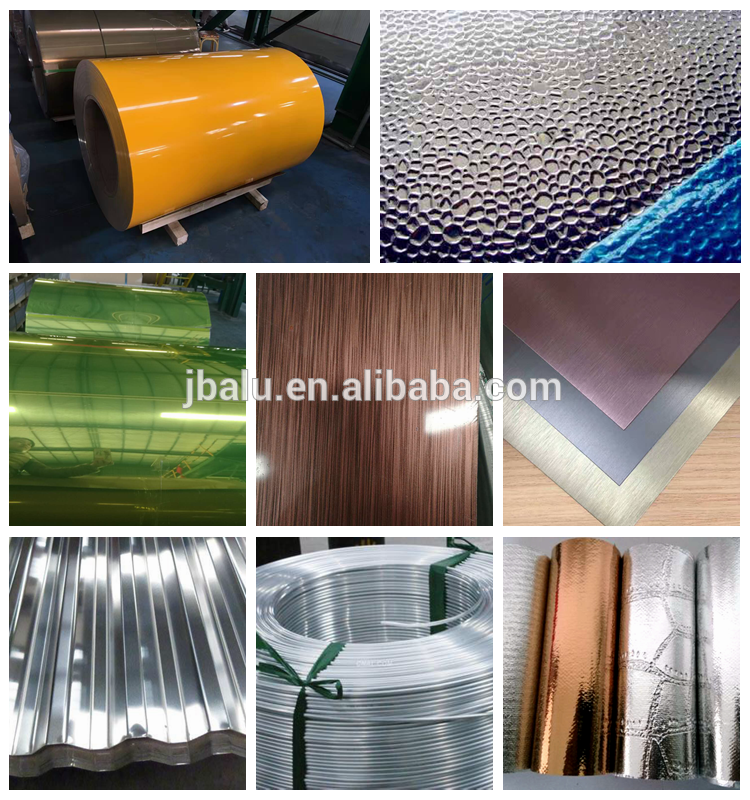 Very welcome you will buy your product details sent to my mailbox, any questions, please contact me (sir), my phone: 86-13937136760, I will reply you as soon as possible
Product Categories : Aluminum Plate